Pssst, it shimmers, glitters and sparkles in the TOPModel collection BLING BLING!
The new TOPModel collection BLING BLING shines with super beautiful poodle motif on pink glitter background. Discover what is hidden behind it!
BLING BLING! The new TOPModel collection shines with super beautiful poodle motif on pink glitter background and makes young girls' eyes shine. At school, during leisure time or for creative crafts and painting at the desk at home, the new products are a super nice companion and come in the usual high Depesche quality!
Back 2 School
At school, children not only need a lot of attention every day, but also some school supplies. A practical school bag, a well-stocked pencil case with pencils, crayons and markers, glue, scissors and ruler and a well-stocked lunch box full of healthy energy givers. The new BLING BLING collection has this practical trio in a pink design with Candy, Malia and white poodle print ready for little TOPModel fans. With its three inside and two outside compartments, the handy satchel offers plenty of storage space for binders and school books. As a trolley, it takes the strain off children's backs, while its practical wheel protector ensures greater cleanliness indoors. A special highlight of the BLING BLING series are the two completely filled 3-compartment pencil cases - with a pretty poodle motif on a glittery background or with code and sound. So the school day is fun!
Coloring & Creative Books
For the creative minds among TOPModel fans, the popular Dress me up BLING BLING coloring book contains 24 new pages of pre-drawn figurines to color and stick on. On 7 sticker sheets 126 dazzling stickers with fashionable trends, glittering accessories and poodle print are waiting to be used - a dream for creative fashionistas! Also in the BLING BLING series: the new friends and secret diary with code and sound.
Bags & Accessories
The great BLING BLING print is also a beautiful eye-catcher on the go! The practical backpacks, handbags, shoulder bags and cell phone cases each have several spacious compartments and are easy to carry with 70 g to 225 g. Depending on the model, light shades of pink and beige or a pretty glitter background decorate the cute BLING BLING motif. New in the series is the practical tablet bag with pretty poodle print and an extra compartment for accessories or writing utensils. Discover your personal BLING BLING highlight!
Are you looking for the latest TOPModel products from the BLING BLING collection? Find them near you or online at Amazon!
More
More news
Creative Advent calendars are the most beautiful way to brighten up your waiting time before Christmas. We have prepared a step-by-step guide for you to make your very own Advent calendar and fill it with lovely little items. Let's get started!
Read more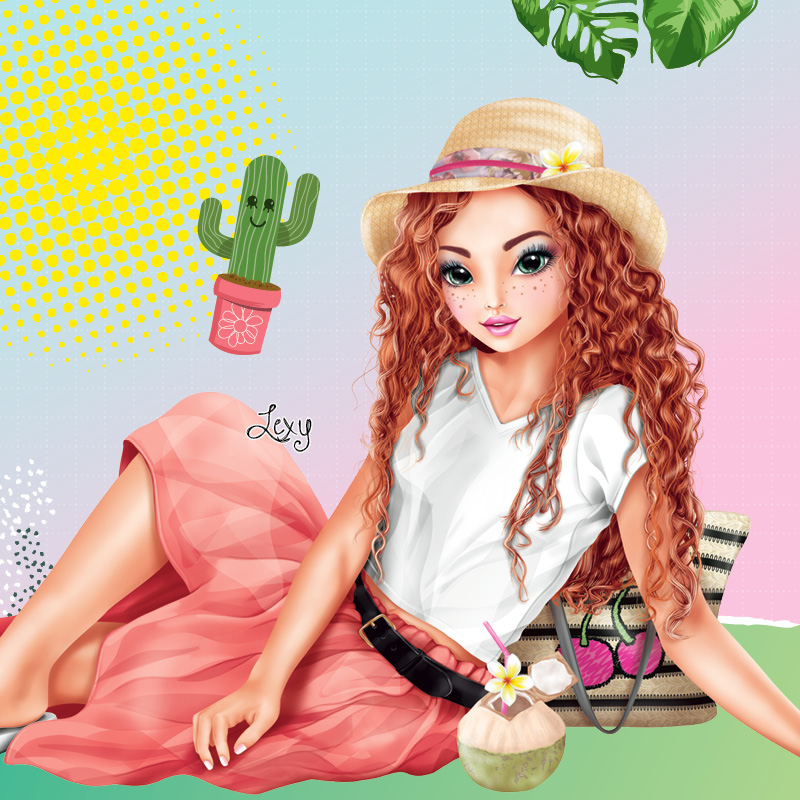 The summer holidays are here and with them plenty of time for good mood and exciting adventures! We have put together a bucket list for lots of fun.
Read more